Anakpawis calls to its members to press their reps to oppose "cha-cha"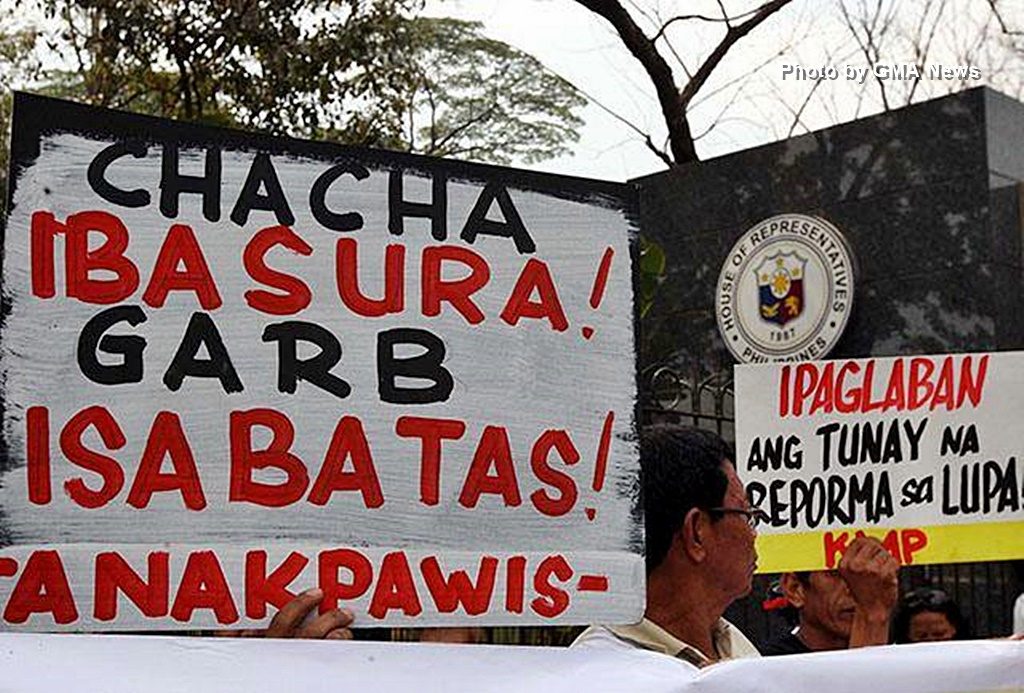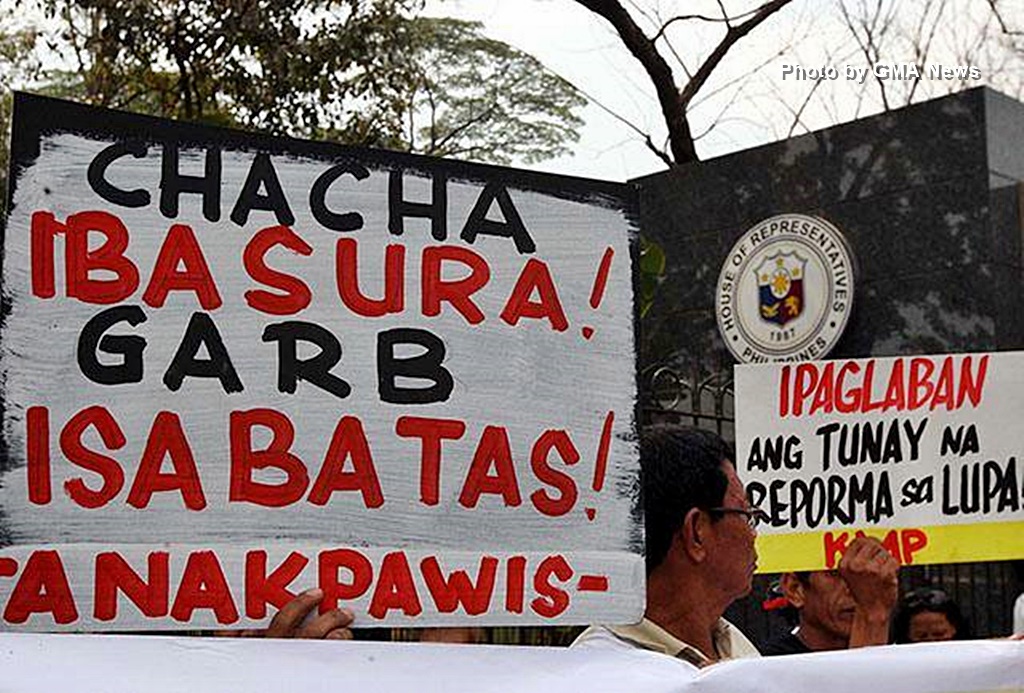 Anakpawis calls to its members to press their reps to oppose "cha-cha"
Manila, Philippines – Almost a week after the House of Representatives approved a resolution amending the 1987 constitution via an executive session of the Committee on Constitutional Amendments, the Anakpawis Party-list instructed its regional and provincial chapters to "prepare, assemble and mobilize" to oppose the move, and kickstaring it by pressing their respective district representatives. The resolution intends to empower congress to lift the limits to foreign investments, extending the terms of government officials from 3 to 5 years, while cutting short the senators' from 6 to 5 years, for a maximum of 3 consecutive terms or essentially 15 years.
"While the Filipino interest is already systematically violated in the country, the House of Representatives is crafting another means to further favor foreign interest and marginalize the already oppressed and exploited sectors such as the peasants and workers," Anakpawis Party-list former representative Ariel "Ka Ayik" Casilao and National Vice-Chairperson of Unyon ng Manggagawa sa Agrikultura (UMA) said in a press statement.
He stressed that allowing foreign investors more freedom would only result to more land grabbing in the countryside, and displacement of peasant communities. He based his claim on the trend that plantation operations in Mindanao have expanded to at least 780,000 hectares or around 20% of the major island's total agricultural lands, on top that the government is planning to expand further oil palm plantation to 1.6 million hectares.
He added that foreign agro-corporations dominate the sector by oppressing and exploiting peasants and workers of Mindanao, which is already symptomatic of the supposedly unconstitutional foreign ownership of agricultural lands. Bulk of the lands are covered by rubber plantation at around 43%, sugarcane at 19%, banana at 17%, pineapple at 10%, oil palm at 9% and cacao.
"Peasant and lumad communities are already struggling against land grabbing by foreign agro-corporations as these encroach ancestral and farm lands, while labor rights are grossly violated in packing and milling centers. The proposed constitutional amendment will galvanize this very social evil and push further poor sectors into marginalization," he elaborated.
Aside from agro-corporations, prime agricultural lands will be vulnerable to massive land-use conversion primarily carried out by big real estate firms. Based from the records of the Department of Agrarian Reform, near 100,000 hectares were approved for conversion until 2016, while the National Irrigation Administration (NIA) said that an average of 165,000 hectares of irrigated prime agricultural lands are converted to other uses annually.
"Classifying lands as real estate and fair game for foreign monopoly corporations and big landlord oligarchs, to profit from is a philosophy for the agriculture's destruction and people's hunger. Promoting this agenda is pure malevolence and scourge to peasants, farm workers and agricultural workers in the country," he asserted.
Moreover, liberalization of foreign investment requires labor flexibility which is synonymous to violation of labor rights.
"The Filipino workers are learned that foreign investment represented by big compradors or oligarchs in the country, are profiteering from their sweat and blood. The people are already aware that contractualization of labor is bane, hence, the nationwide demand against 'endo,' and for the P750 national minimum wage," the former Davao region labor leader said.
He called for peasant and workers groups to mass up and protest in front their representatives' district offices and residences, to press them to oppose amending the constitution.
"Poor sectors in the country are demanding fundamental reforms such as 'land, wages, jobs, shelter and respect for democratic rights,' but we are receiving this plot to transform young Filipinos into modern millenial slaves of foreign monopoly, this is an outrage, this is classic social injustice," he ended. ###
Please follow and like us: