Anakpawis blasts Andanar's attempt to counter-insurgency control of information on Negros mass arrest of activists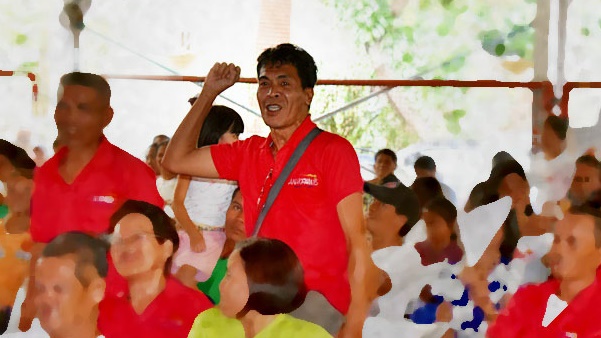 Anakpawis blasts Andanar's attempt to counter-insurgency control of information on Negros mass arrest of activists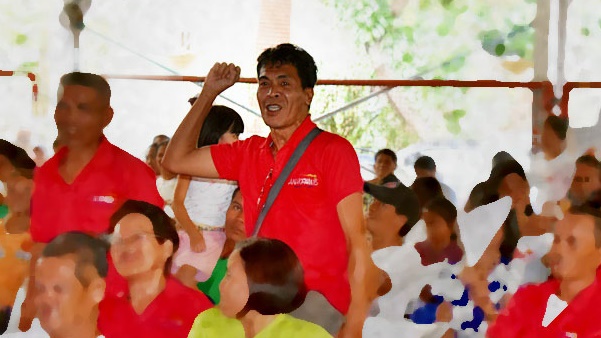 Manila, Philippines – Former Anakpawis Party-list lawmaker and Unyon ng Manggagawa sa Agrikultura National Vice-Chairperson Ariel "Ka Ayik" Casilao denounced the attempt of the Duterte government, particularly by the head of Presidential Communications Operations Office (PCOO) and Communications Chief of the National Task Force to End Local Communist Armed Conflict (NTF-ELCAC) Martin Andanar to justify the wholesale violation of basic rights of more than 50 activists in Bacolod City, Negros by elements of the Philippine National Police and the Armed Forces of the Philippines.
Casilao branded it as templative of the principles of the United States Counter-insurgency Guide (US COIN), particularly the Information and Control components.
"The fascist counter-insurgency approach of the Duterte regime is so predictable, that it exposed its defensive position as people's organizations nationwide massively decried the absolutist mass arrest of activists in Negros," he said in a press statement.
He said that it would not be surprising if Andanar's statement is followed by a colossal public disinformation campaign using taxpayers' money. He claimed that Andanar's action falls clearly under the Information component of the US COIN, particularly exerting influence, and Control, particularly the environment and people's will. This involves mass deception or commonly known as "fake news" to undermine the mounting popular support to the victims of government abuses.
"Though being a top level government executive, he is not even aware that he is contributing to the weakening of their case, and that he is legally liable for sowing baseless accusation against people's organizations," he added.
Andanar bared that even flags, megaphone and microphone is listed as evidence and that the people's organizations are "communist terrorist organizations," without stating any legal basis.
Casilao is confident that this issue will backfire against the Duterte regime, as among those arrested are legal personalities who usually attend protests in Manila. Anakpawis' former fourth nominee and National Federation of Sugar Workers (NFSW) Secretary-General John Milton "Butch" Lozande and Anakpawis Negros Regional Coordinator Danny Tabura were among the arrested.
"Ka Butch was even present at the Comelec, when we filed our candidacy in October last year, and Ka Danny attended our national convention in September prior that. We have overwhelming circumstances that debunk the cases of the police and military," he asserted.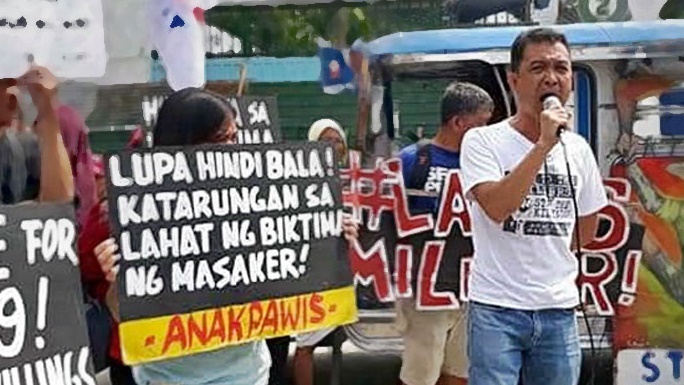 Finally, he urged the people of Negros to rise up against the absolutist rule of the government that illusions itself of suppressing dissent, amid the island's chronic social ills such as landlessness of peasants and farm workers, and low wages of workers.
"The main engine of the protest movement in the Negros island is the system of oppression and exploitation. No mass arrests or 'fake news' could dismay the people, who has the legacy of fighting the Marcos dictatorship until its fall by People Power. Thus, we hold Andanar personally liable for the government's gross desecration of freedom and democracy in Negros," he elaborated.
He reiterated his group's call for the immediate release of the arrested activists and the scrapping of the fabricated charges against them. ###
Please follow and like us: